It was like Christmas when this showed up on my door step! First off let me just say I am really excited to introduce this new album as apart of my collection! What is great about this is it is totally custom, real thick leather on the front (which smells and feels sooooo good), also the leather comes in 7 different colors, and thick pages so no chance of tearing! The photo paper is even amazing it doesn't smear so you can touch it all you want! I am just so excited over this!
F.Y.I. If you are looking at this album and I have shot your wedding or am going to be shooting your wedding in the next year or two and you would like to add it too your order, send me an email or call me and you will get a discount on the album! All you have to do is email me!
PLEASE PLEASE PLEASE give me your opinion on the album! Everything is helpful!
Engrave your name on the Front!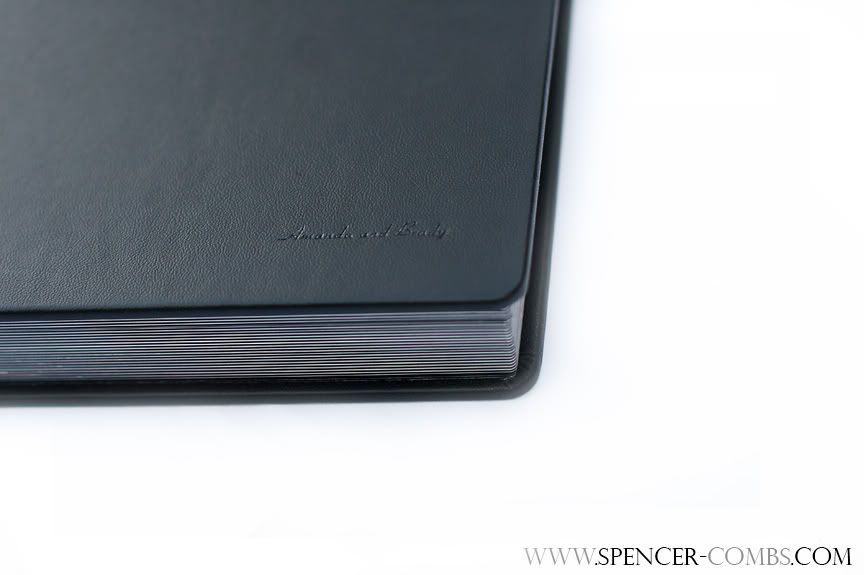 The pages lay FLAT!!!